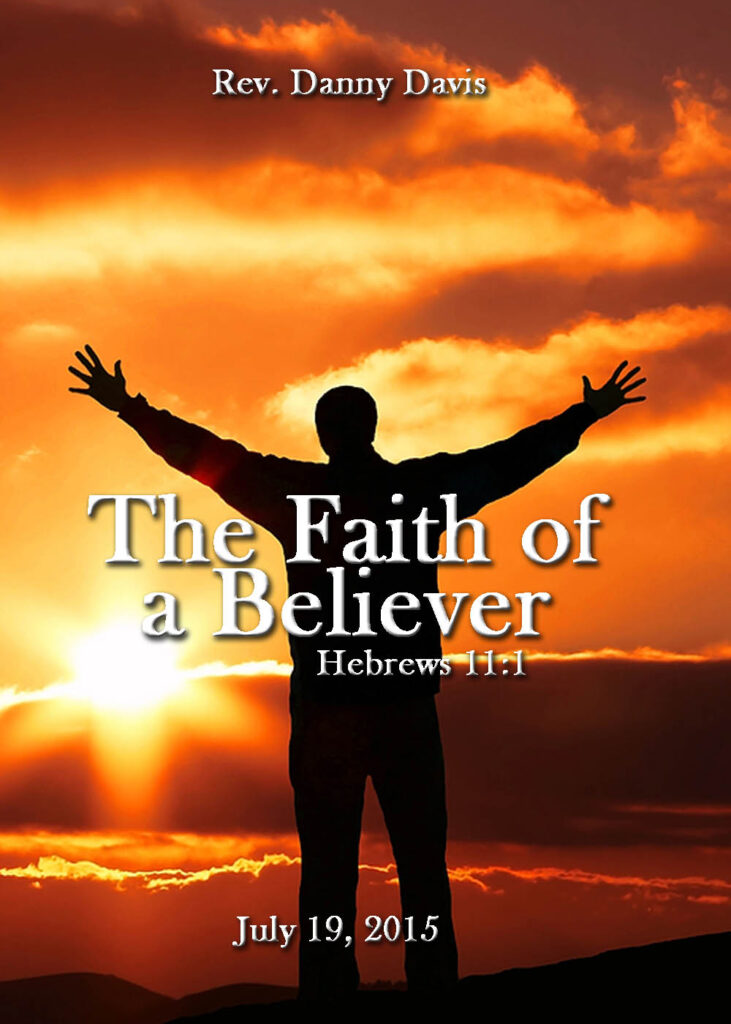 July 19, 2015.
Pastor Davis delivers a heartfelt message about having faith and why believers need to trust in the Lord.  The sermon was called, "The Faith of a Believer".  The scripture reference is Hebrews 11:1
"Now faith is the substance of things hoped for, the evidence of things not seen."
Faith in the Living God and the Risen Savior
Faith that God is everything the Bible says He is
Faith that jesus is everything the Bible says He is
When Faith in God no longer plays a major role in your life, then you no longer play a major role on God's program.
Three reasons why Faith is my driving force.
Faith has a Tremendous Track Record
Faith is Never out of Touch
Faith Always Looks to the Future